A bump test of a portable gas detector should always be performed before use to confirm the functionality of the sensor(s) and alarms. The test is performed by briefly exposing the gas detector to a known concentration of the gas(es) it is used for and must confirm that it responds correctly. This is necessary when considering that the output of a typical gas sensor in clean air is zero. It is the same as the output of a malfunctioning sensor or a clogged filter.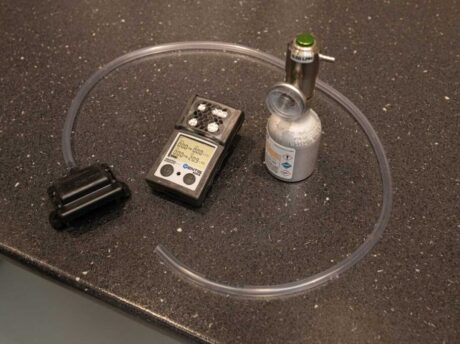 Analysis of Bump test error data
American Industrial Scientific, which is represented in Denmark by GasDetect, continuously collects data from portable gas detectors that are used in the field. Collected data includes calibration and bump-test records, gas readings and alarms. All in all, the database contains 4.7 million bump test results.
This data has been obtained from more than 27,000 Gas Detectors distributed around the globe. Analysis of this data has revealed that the frequency of bump test failures in instruments tested on a daily basis is approx. 0.3%. Such an error rate seems to be common. But in practical terms this means that 3 gas detectors out of every 1,000 will not respond correctly to that gas on any given day. The figures also show that if you increase the bump-test interval to 20 days, the expected error rate doubles.
When are errors found?
Does the frequency of errors reflect poor quality and reliability of the product? Most often, errors cannot be attributed to the gas detector itself or the gas sensors. Errors typically occur as a result of the environment in which the instruments are used and the way they are used. Portable gas detectors are widely used in harsh conditions. They are dropped from high places and exposed to extreme shocks. They are exposed to extreme temperatures and humidity, to dust, water and mud. Sensitive sensors and electronics can suffer permanent damage as a result. Sensor diaphragms and openings can be blocked by dirt which prevents gases in the atmosphere from reaching the sensors. Damage to the instruments in such cases is not always visible and only becomes apparent when an error is detected during the performance of a bump test.
A gas detector should always be bump-tested before use
Portable gas detectors are precision electronic instruments that play a critical role in the protection of employees and facilities. Their ability to do their job properly is not always clearly visible. Every single day, 1 in 2500 untested gas detectors will fail to give an alarm at a dangerous gas concentration. The daily bump test is the only way to test for such errors before they happen.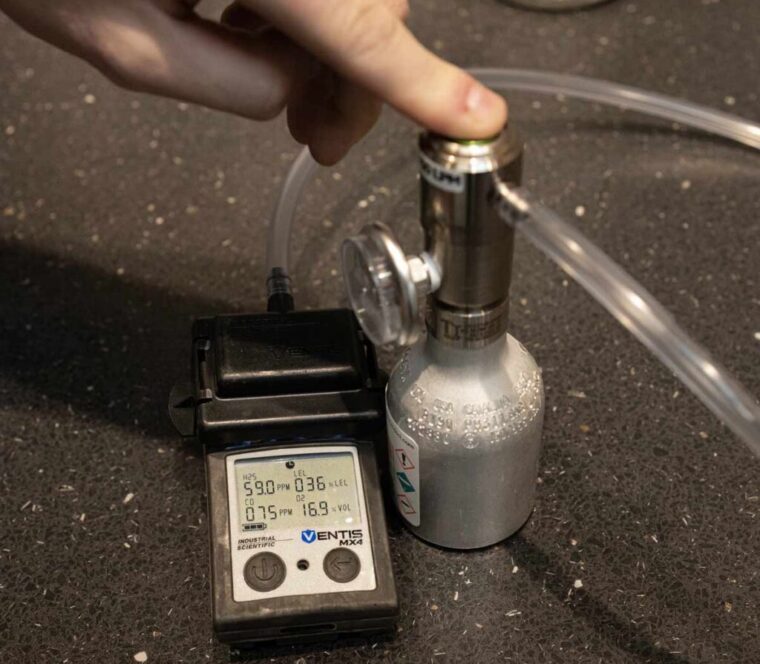 Bump test automation
Many companies and organizations find it difficult to bump-test the gas detectors so often. They may also want to have these tests performed consistently and without operator error. Calibration stations and docking systems have made these challenges easily surmountable. They also save the time it would take for an operator to do this manually.
Another option that has gained momentum in recent years is "gas detection as a service" – in the form of an option to lease such a solution that combines these automated functions with an ongoing replacement of faulty equipment. Via the equipment's connection to the Internet and the accompanying software, relevant trends and data belonging to the individual gas detector are presented. This includes both alarms and what they have been exposed to as well as times of use. In this way, the security officers also have the tools and data they need to be able to address any challenges, so that together with the users they can initiate corrective actions, thereby minimizing the risk of dangerous situations occurring.
Our selection of calibration gas and accessories
If you're missing something you can't see, we probably have it anyway!