SIL – Gas detectors for functional safety
SIL stands for Safety Integrity Level – or functional safety – and is a relative reduction of risks by means of a safety function or a specific reduction of the risk level. In other words, SIL is the measurement of components that is needed to ensure the level of operational reliability that is necessary so that critical and life-threatening breakdowns do not occur.
SIL is specified in four levels, of which SIL 4 is the most reliable. These levels are achieved by a combination of specially manufactured products and components and possible safety life cycle management.
By investing in functional safety and using products that have been specially developed for this, the time spent on testing the operational safety is reduced, just as the safety of the operators is optimized. Preventive measures are far more cost-effective than accidents, which can have consequences for both processes, facilities, the environment and people.
You comply with all safety requirements, effectively reduce the risk level and increase workplace safety for you and your colleagues with SIL equipment from GasDetect A/S.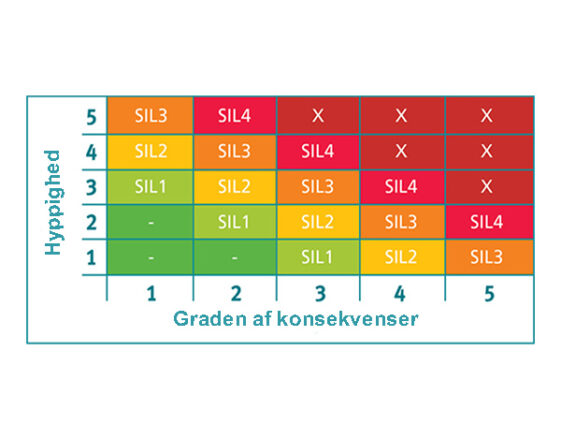 Specialists in gas detection
Specialists in GasDetect A/S are specialists in gas detection. With us you will find a large selection of equipment particularly suitable for functional safety. You can see a selection of our popular SIL products below.
We guarantee quality equipment with high durability and a long service life. That is why we carry only the best products from the world's leading manufacturers. Increase personal safety at your workplace.
Contact GasDetect A/S today.
Our experienced experts are of course ready to advise you on the solution that matches your specific case, needs and requirements.