Biogas plant: Gas detectors and analysers
Biogas plants with precise and safe gas detection and gas analysis effectively increase personal safety.
Gas detection in biogas plants is often a necessity or mandated due to the risk of explosion or the risk of the development of toxic gases. There are therefore several risk areas that you should be aware of if you are responsible for a safe working environment at a biogas plant.
Production at biogas plants can develop CH4 (Methane), CO2 (Carbon dioxide) and H2S (Hydrogen sulphide), which can be fatal to humans. These process gases pose a health risk to you and your colleagues if an accident occurs and they leak into the working environment. It is therefore crucial that these processes are closely monitored.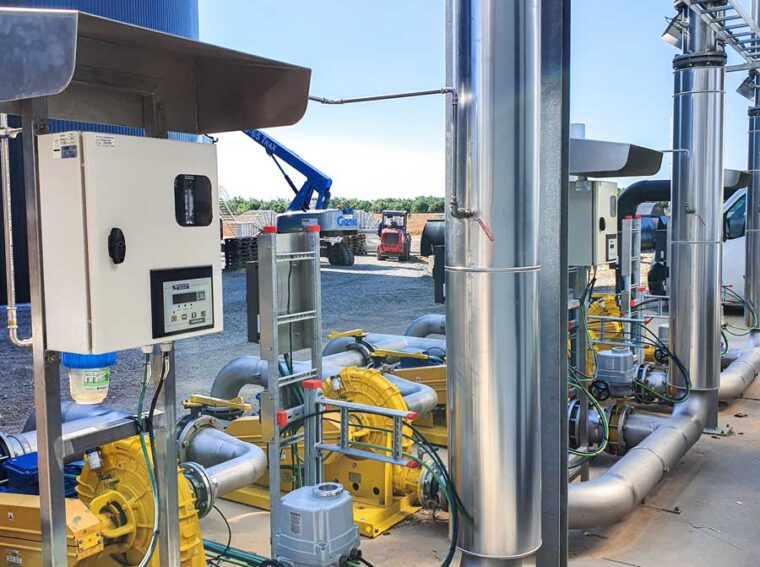 The leakage in the inner cloth is effectively detected by means of return measurements. Just like the biogas, before it enters the gas network, it is continuously checked and analyzed.
The gas detectors continuously monitor any gas leaks, the presence of toxic gases and give an alarm when limit values are reached. Associated central units ensure automatic control of ventilation, flashing lights and horns. You comply with all safety requirements, effectively reduce the risk of explosion and increase workplace safety for you and your colleagues with gas detection equipment from GasDetect A/S.
Can you optimize, save resources and ensure that a biogas plant is always safe?
How do we ensure that there are no spills or accidents with our plant? At the same time, can we optimize the operation of our plant and thus save resources?
Yes, you can, if you are proactive and solve any problems. problems and bottlenecks in operations before they occur! We can help with this, both with the help of advice but also with the help of continuous control of system terms/plants.
Servicing is always important to ensure that the engine runs correctly on all cylinders! Our specialized technicians are trained in setup, programming, maintenance and calibration of all our products. The service agreement ensures the reliability of the plant is always maintained and also guarantees having the right spare parts in stock.
All service tasks are of course concluded with the preparation of a service report, with all relevant information from the work carried out, as well as the date of the next scheduled service inspection.
GasDetect can also offer our customers training in maintenance and calibration of the equipment, if the equipment, if it is an advantage for the customer to be able to carry out the task internally.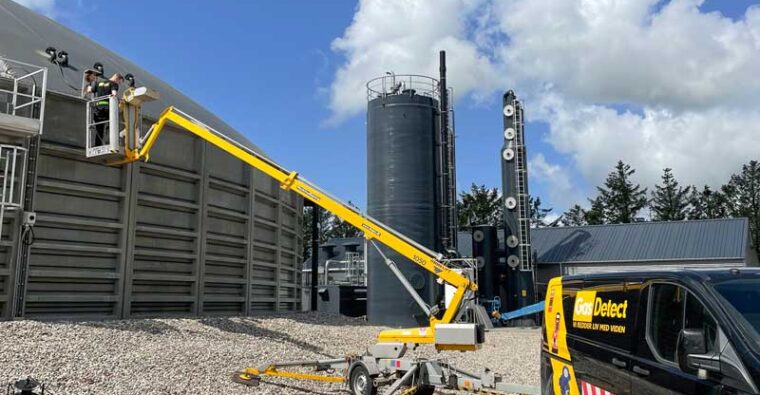 Specialists in gas detection
GasDetect A/S are specialists in gas detection. With us you will find a large selection of gas detectors particularly suitable for biogas plants. You can see a selection of our popular products for biogas below.
We guarantee quality equipment with high durability and a long service life. That is why we carry only the best products from the world's leading manufacturers. Increase personal safety at your workplace.
Contact GasDetect A/S already today.
Our experienced experts are of course ready to advise you on the solution that matches your specific case, needs and requirements.