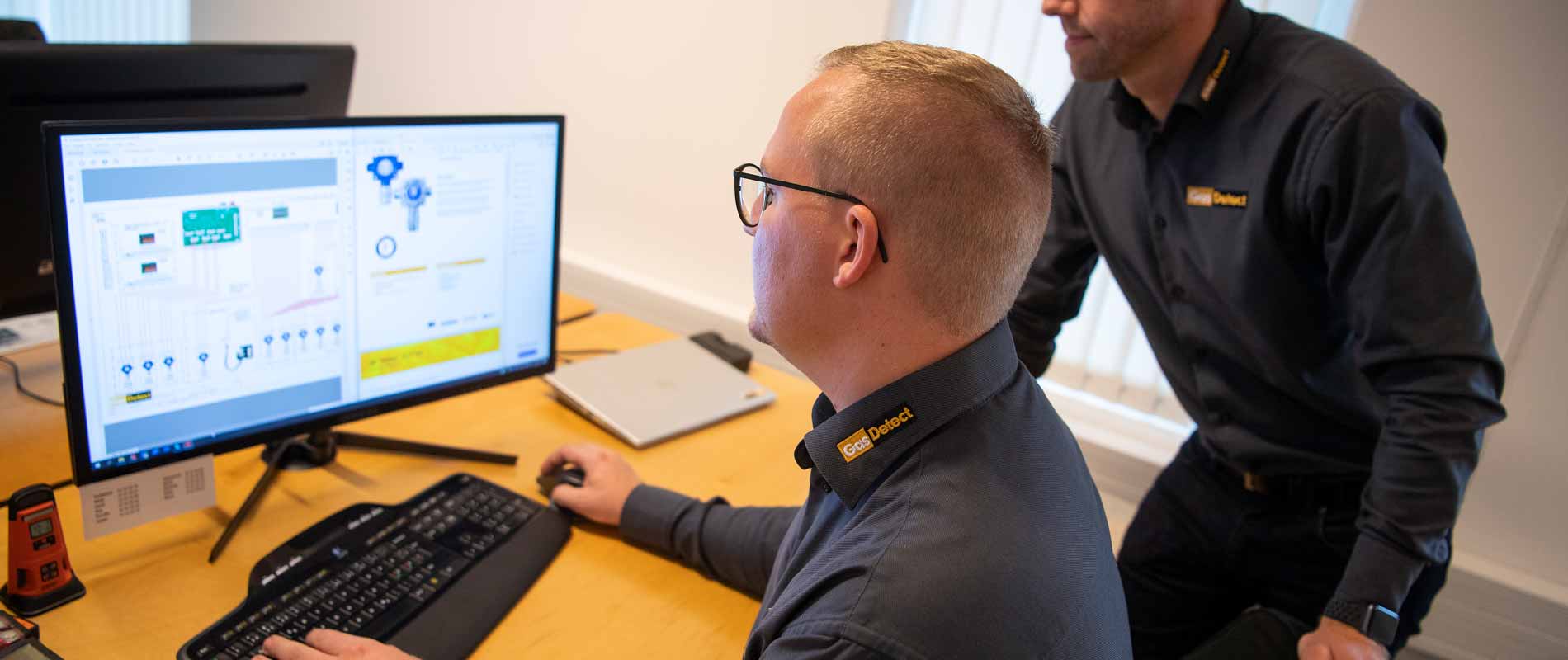 Do you want to save lives with knowledge that prevents deaths in Danish workplaces?
Internal salesperson at Gasdetect can save lives and create a safe everyday life for everyone! GasDetect A/S is a growing company. Since its establishment in 2010, the company has grown from 2 to 12 employees, and continues to grow. Gas detection deals with safety, security and trust. Thanks to the orderliness, thoroughness and professionalism of the company's employees, GasDetect A/S has managed to retain the same customers throughout the years and continuously add new ones to our large customer directory.
We have a place in this niche market due to our ability to put ourselves in the customers' shoes and offer exactly the solution they need. Over the years, there has been a large influx of quality agencies within gas detection, measurement and alarming. Our company is now in a very strong position on the market, where customers to a large extent seek out the company themselves. This is thanks, among other things, to good ambassadors.
The great success that the company is experiencing is the reason that once again it must be expanded with a technical internal salesperson. Someone who has the desire and skills to deliver the market's absolute best customer service and technical advice to Danish companies.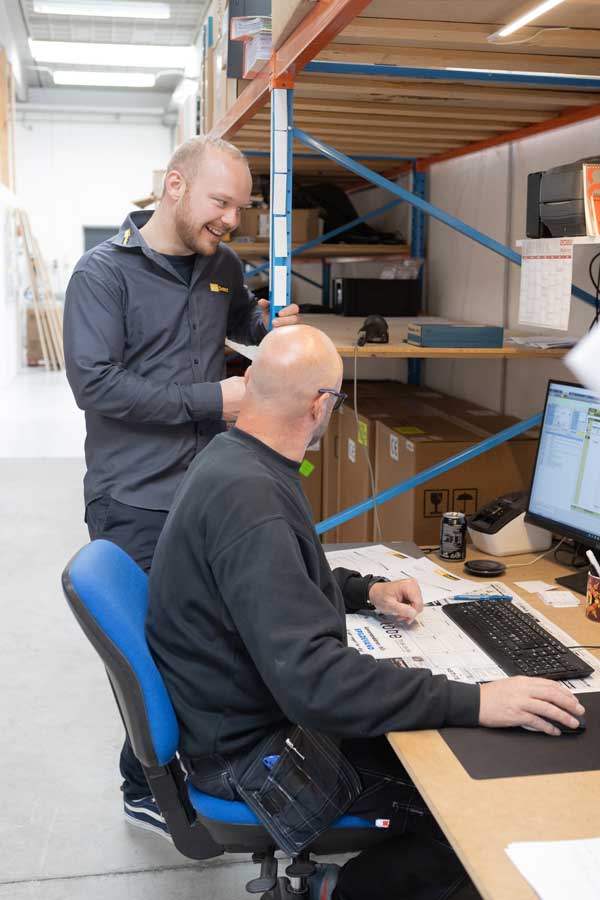 The position as internal salesperson
From the office in Vejle, as an internal salesperson, you will have a varied and exciting everyday life. You must collaborate with both existing and new customers. As an internal salesperson, your responsibility is to ensure that customers feel in focus and that all challenges they face are resolved. Since we will also be the preferred business partner in the future.
It is important that you can put yourself in the customers' shoes and identify their needs. With your in-depth knowledge, you must be able to guide the customer to the right choice within gas detectors, gas alarms and gas flow meters. Your advice to customers can potentially save lives in Danish workplaces. Therefore, you must take your work extremely seriously. The consequence of wrong advice can mean life or death.
In addition to advice and customer service, you will work with other sales-related tasks. This could be, for example, tendering and follow-up, price calculations, fairs and supplier contact. The first time will, in addition to training in the products and the company's culture. At the same time, there will be follow-up on active offers, service agreements for the many customers who have not yet signed a service agreement. At the same time, there will be follow-up on active offers, service agreements for the many customers who have not yet signed a service agreement. Our experience is that customers really welcome this service. In this way you will have the opportunity to create your own relationships and become a well-known name in the industry.
You will also have the opportunity to go out on your own and visit some of our existing customers. Of course, only when you yourself feel ready and well prepared for this.
Qualifications
We imagine that you as a person are outgoing and eager for knowledge. That you are ready to join a team of dedicated employees. Furthermore, you think the intersection between technology, knowledge and people is the coolest. You must master propriety and thoroughness, as we have high requirements for documentation and quality management.
Your background to be considered for the position is not decisive. Whether you have a business degree or a technical background is not important. Emphasis is placed primarily on an open personality, honesty, humor and a general interest in technical components. It is not a requirement that you have prior knowledge of instrumentation, but it will be an advantage if you have experience in selling technical products to the industry.
In addition, it is important that you are a good communicator and have a structured and systematic approach to work tasks. It is also expected that you know how to prioritize your time optimally. You are persistent and focused, have a good and contagious humor, and good collaboration skills.
You are proud of the tasks you work on, and are able to "stick to" them until they are solved. At the same time, you also have an eye for where there may be new opportunities for a sale. Words such as persistent, committed, independent, positive, trust-inspiring and service-minded characterize your person.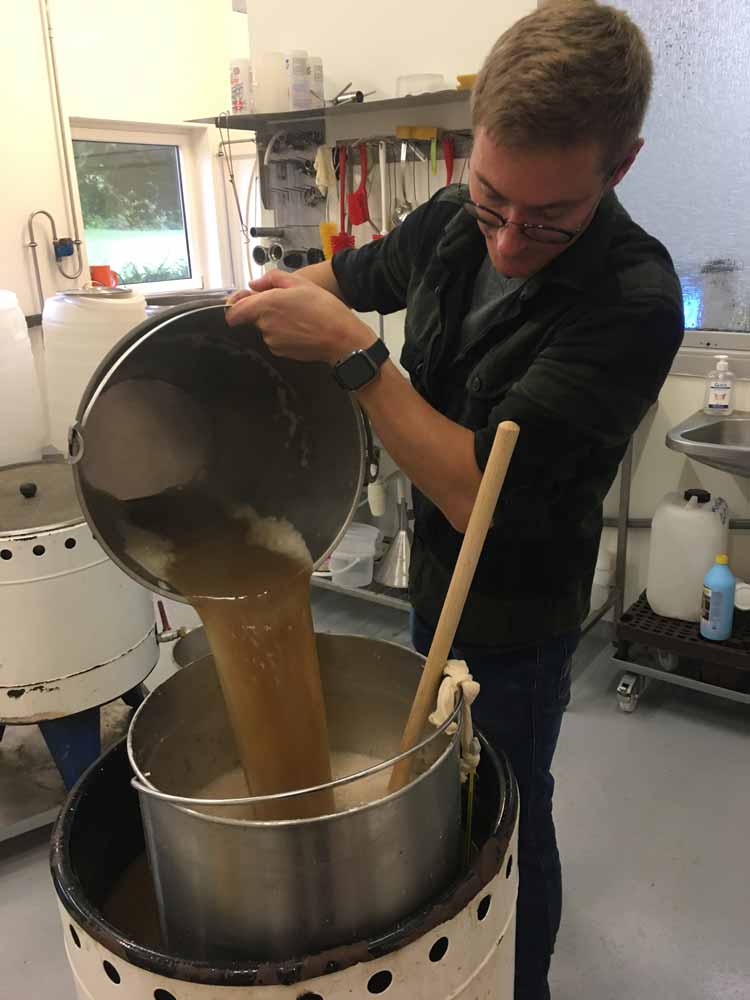 We offer
A challenging and responsible job in a company where teamwork and a relaxed tone become an important part of a busy everyday life, where there is always room for a laugh, and where high spirits and a smile on the face give a positive response. We brew beer, drive go-karts and hunt the boss with a bow and arrow, in short we actively relate to each other.
You get great independence and the opportunity to make your own mark, in a company where both professional and personal development are highly valued. Of course, thorough training will be taken care of, where the others in the team will help to ensure your understanding of both products and the market conditions.
You get a good fixed salary, pension and health insurance.
Application
Send your CV and an application to stm@gas.dk
If you would like further information, you are welcome to contact Søren Torsbjerg Møller on +45 42 42 50 30
We are looking forward to hear from you!